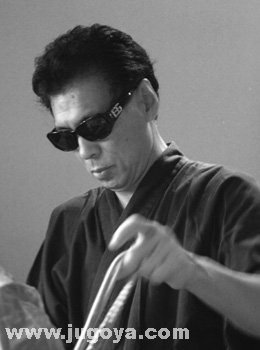 "To Tie is To Hug" – Arisue Go's evolving kinbaku philosophy
They say that Arisue's movements of kinbaku look like a sophisticated form of martial arts. His timing of response and motion is as beautiful as it's sophisticated. Kinbakushi, the body of a woman and ropes – flowing forms beauty that as a trinity are the whole point of kinbaku.
"There is no end to making the ultimate ropes, but at last I have managed to make the ones I can provide with my name," ARISUE said in a corner of his atelier. The biggest thing that weighs on his mind is the feel of the ropes because they directly touch the model's skin.
"To tie is to hug." This phrase comes from ARISUE after working through more than 10,000 kinbaku over 30 years. Also "Kinbaku is physical bondage and mental liberation." he says. Kinbaku is a kind of highly sophisticated dance between the kinbakushi and the model.
Bound women are beautiful.
ARISUE compares kinbaku to ikebana. The woman's body is the flowers, the Kinbakushi arranges it, and just like ikebana it can vary in numerous ways so no two kinbaku are ever the same. Hence kinbaku is an art.
There are 2 kinds of kinbaku – a torment-filled one like a storm, and a gentle one like a caress. Ropes change in response to the players wish, from Buddha to demon. Ropes are the genie that is controlled by players' mind.
ARISUE's "JUGOYA" brand ropes are made by himself without a compromise.
So only limited quantity production is possible.
What is the rope to express art and torment? One of the answers is JUGOYA's philosophy – ropes should be soft, strict, easy to handle and strong.